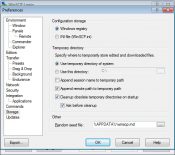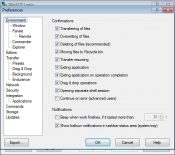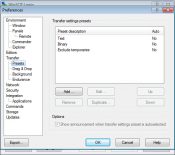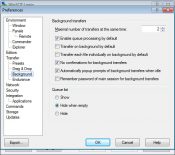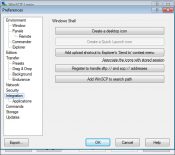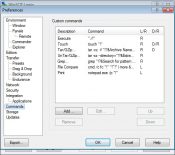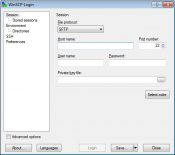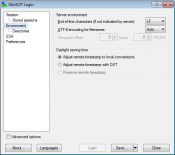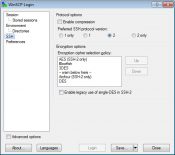 WinSCP is a free FTP and SFTP client for Windows that uses SSH, one of the most popular platforms for file transfer and similar tasks.
WinSCP was released on an open source basis, which means that changes are constantly being made to it, and at the same time it remains widely available to all users. It is an FTP and SCP client that uses the SSH protocol, which is still seen as one of the most popular clients or platforms for file transfer. It also supports a wide variety of protocols.
It looks like Windows Explorer
If you look at the GUI of WinSCP, you'll find that it has a similar appearance to Windows Explorer. It has the typical structure you'd expect from a file explorer, which is welcome as many users are already used to this type of interface anyway.
Along with an interface similar to Windows Explorer, you will be able to discover the same or similar functions that can also be found in Windows Explorer.
For example, you will find all the main functions like cut, copy, move, rename and other similar functions. You can also use a different interface that resembles the Norton interface that you can select in the preferences.
Manage connections and transfers in the background
Thanks to the built-in manager, which is located in the interface, you will be able to adjust the connections made and change them according to your needs. You can save this data and share it the next time you use this app for quick and easy access to settings.
Basically, this application is an FTP and SCP client for Windows that allows you to use the SSH protocol. It is one of the major protocols for transferring files and other background data. It also allows queues to be processed simultaneously.
The tool will integrate into the Windows shell, which means you will be able to access it very quickly.
Application
WinSCP is an FTP and SCP client for Windows that uses SSH for background file transfer and other tasks.
File name:
WinSCP-5.19.5-Setup.exe
MD5 checksum:
EAB58ED8543FB8E53D8C332FFB0A705F
Supported operating system
Windows 11 / Windows 10 / Windows 8 / Windows 7
Download WinSCP 5.19.5 Latest Version 2021