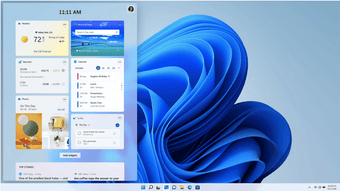 Windows 11 Media Creation Tool is a system utility that allows you to: install or reinstall Windows 11 on a new or used computer by creating bootable USB or DVD. From there, you can enjoy Windows 11 after installing the program.
This tool is free download in english for Windows 10 and Windows 11. Other valuable Windows 11 tools include Windows 11 Compatibility Check, Windows 11 Requirements Check Tool, and Ashampoo Windows 11 Compatibility Check.
What you need?
AND stable internet connection is essential as well as sufficient space for the ISO file. You will also need a DVD or USB drive with at least 8 GB of memory. If you get the error that the disk image file is too large, it is better to use a double-layer DVD with higher capacity.
System requirements
It's software requires the following:
You must have a valid license
64-bit processor
Your computer must meet the system requirements, in particular UEFI, Secure Boot and TPM 2.0 features.
You must select the same language that your computer is currently using.
Create bootable media
Run the tool as administrator and accept the license terms. Then select "Create Installation Media for Additional Computer" and click "Next". Then choose your language, edition, and architecture (64-bit). You can use a USB flash drive with a minimum capacity of 8 GB or create an ISO file for a bootable DVD.
Using the installation media
It is recommended that check if your computer meets the system requirements and "Windows Release Information Status" for possible problems you may encounter. Use Windows Update to check for updates and make sure you have the latest drivers. It is essential back up all your content if something goes wrong during the update.
Plug in flash drive or insert DVD. Then restart your computer. If it does not boot from the installation media, change your boot settings in the boot menu. If you don't see USB or DVD, you'll need to disable Secure Boot in the BIOS settings. When will you get to Install the Windows page, choose your language, time, keyboard and preferences, hit "Next", then "Install Windows".
Simple installation of Windows 11
The Windows 11 media creation tool allows you to create installation media you need to install Windows 11 on any computer. First you need to check if your computer is compatible and if other users have reported any problems with the installation. This tool helps if something goes wrong with the operating system or you need to boot from USB.
Technical
Title:

Windows 11 Media Creation Tool 10.0.22000.253 for Windows

Requirements:

Tongue:

English

License:

Free

Date added:

Thursday, December 9, 2021

Author:

Microsoft Corporation

http://microsoft.com

SHA-1:

d1bfd3ebb51cf48d3ac8f7c58fbfc1f22c33c09b
Change log
We don't have any changelog information for version 10.0.2200.253 of the Windows 11 Media Creation Tool yet. Sometimes publishers take a while to release this information, so check back in a few days to see if it has been updated.
Download Windows 11 Media Creation Tool Latest Version 2021