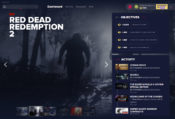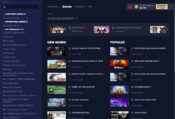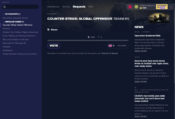 WeMod is specially designed for gamers looking for an app that will provide them with all possible mods for the game they like. It is such an application that contains mods for over 524 games in one place. You don't need to modify the original games before starting the game.
Instead, WeMod can automatically detect the game and automatically enable mods to it.
Moreover, games are constantly being added to the existing mod list, so you can find every possible game on one platform. You can even contribute to the forum with your suggestions for games to add.
What's more, you don't have to worry about the in-game modding hotkeys. The app can make the whole process easier, and you can focus on the game.
WeMod is an application that helps players find mods for their favorite games on one easy-to-use platform.
File name:
WeMod-7.1.23.exe
MD5 checksum:
F30A31B4A719C020E3D48DF24E11F334
Supported operating system
Windows 11 / Windows 10 / Windows 8 / Windows 7
Download WeMod 7.1.23 Latest Version 2021