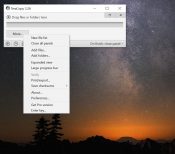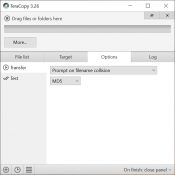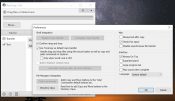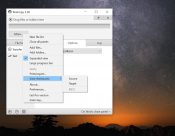 TeraCopy is a dynamically customizable file copying tool that lets you pause and resume transfers, display damaged files that have been skipped at the end of a download, and get as much information as you need about each fragment of a file that is transferred.
Copying multiple files can take time with your computer, depending on how fast and good it is in terms of your hardware.
It's also a long and boring process, especially if you have to copy multiple files at once. It would be nice to automate the whole process, but you would need the right tools for that.
One of them is TeraCopy. This application is designed to help you copy and paste files and large chunks of data from one location to another in batches.
It allows you to automate the entire copying process without having to interfere with the process and presence. You can set certain conditions and configure the copy procedure.
Fast and portable
TeraCopy is available in two versions: as an installable application or as a portable application. Both are great although the main difference is that the app you install has a bit more features and needs to be installed while the portable version is available anywhere and fast.
However, both have a very minimal interface you'll be dealing with.
Check application performance including video:
Transfer files quickly and set conditions
One of the best things? TeraCopy is that you can automate the entire copying process, including configuring the transfer conditions. You can adjust the time and number of files to be uploaded, and other conditions that make it easier to control the process.
You can also customize the names of the files and rename them in batches, which is great if you have a lot of files.
You can also verify files and select some post-task actions, such as deleting files from the original location, and more. Errors are calculated by CRC checksum verification so download or upload speeds are fully optimized.
Application
TeraCopy is a great app if you want to quickly and easily transfer files and copy and paste them without too much work.
File name:
teracopy3.9.exe
MD5 checksum:
74ABED9652AF9822DDCE2043F82042AE
Supported operating system
Windows 11 / Windows 10 / Windows 8 / Windows 7
Download TeraCopy 3.9 Latest Version 2021