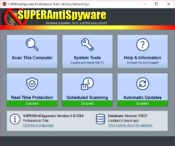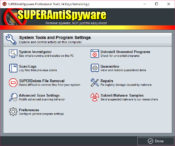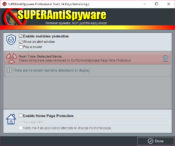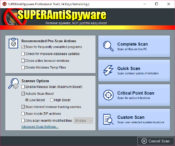 SUPERAntiSpyware helps you scan and remove spyware from your computer, which helps to repair and avoid malware problems and keep you safe.
Malware and spyware have become more and more popular on the Internet, which has become a problem for many computer users.
Spyware will continue to collect your data and information, which can be quite problematic for anyone. Malware can cause problems and can cause your computer to crash and malfunction.
Fortunately, you can avoid all these problems by using SUPERAntiSpyware, a powerful malware and spyware removal program. It will help you detect spyware and malware that you have on your computer and then remove or quarantine it.
It will help you protect you from malware like keyloggers, dialers, worms, hijackers, and more.
Various scan modes
At the beginning of SUPERAntiSpyware, you need to install it on your computer first. Luckily, the app is easy to install, and it shouldn't take that long. You will see that you will have several modes to start scanning as soon as it starts.
You can choose a quick scan to start or you can opt for a full scan to allow a full scan.
Whatever you choose, the app will detect malware on your computer and you can always stop the process in half if you wish.
When it finds any malware, it will give you different options to deal with it – you can delete it or move it to quarantine.
Fix and adjust problems
This app fixes some of the most common spyware and malware problems.
It presents you with a very easy way to solve problems easily and quickly without spending a fortune.
Application
SUPERAntiSpyware is an effective program that helps you remove malware and spyware from your computer and fix some of the most common problems caused by malware and spyware.
File name:
SUPERAntiSpyware.exe
MD5 checksum:
BE6E6304CDD24C452F79AD73AD07BF76
Supported operating system
Windows 11 / Windows 10 / Windows 8 / Windows 7
Download SUPERAntiSpyware 10.0.1242 Latest Version 2021