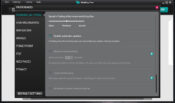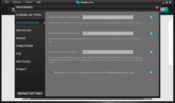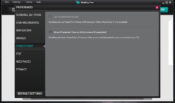 Slide is an application that helps you create presentations with various media files and combine these media files into PDF or PowerPoint files. It allows you to create full-fledged presentations combining different types of files and media.
It is a lightweight tool with a relatively intuitive interface and a good set of tools for creating unique presentations.
Easy to use
A great thing Slide is its simplicity and the light nature of the tool. It has a built-in browsing feature that helps you select the files you want to insert into the interface.
You can do this with the drag-and-drop tool, which is especially useful for beginners. You can insert URLs and YouTube clips as well as various media files.
It supports a wide variety of multimedia files
It also supports a wide variety of media files. With this tool, you can easily use the following formats: GIF, JPG, PNG, PDF, PPT, PPTX, PPS, 3GP, AVI, DV, FLV, MKV, MP4, MOV, MOD, MPEG and some others. You can also embed Prezi presentations.
Then you will have several tools that you can use to create great presentations. You can select and change the background image, choose between single and dual screen settings, create playlists for the files you have for your presentation, and insert different types of media into the presentations you want to create.
Create personalized presentations
Then, when you finish creating your presentation, you will have many tools to help you present your presentation to your audience. You will be able to go to the next slide of the presentation automatically. You can also apply various effects like fade effects, fade duration and more.
You can also fully fit images to your screen, open web pages, and even open Incognito mode in Google Chrome. The tool is user-friendly and perfect for beginners.
Application
Slide is a simple and intuitive tool that helps you create unique presentations using various types of media.
File name:
SlideDogSetupOfflineX32.exe
MD5 checksum:
634E4F9219D8E9B97CC8A2BB7967D5FF
Supported operating system
Windows 11 / Windows 10 / Windows 8 / Windows 7
Download SlideDog 2.3.0 Latest Version 2021