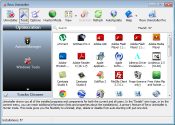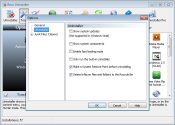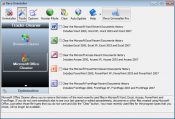 Revo Uninstaller is a quick and intuitive tool to uninstall registry entries from your computer as it allows you to use various uninstall methods and more ways to disable startup applications.
When you install a program on Windows, you will see that it is often the installed program and the rest of the application registries that goes into the Windows registry.
This can become problematic over time as it can mean wasting computer space on things you don't need.
To help you solve this problem, you can use Revo Uninstaller. This application is much more than just an uninstaller.
It has several features that will appeal to a wide range of people. It will allow you to uninstall applications and their registries and help you to effectively delete your browsing history as well as enable or disable startup items.
Advanced features in a simple package
It is an attractive package for the management and optimization of your system. It has a simple interface that will help you make the desired changes.
You will see that you can choose from different operation modes at the top of the main window, where you can choose Uninstaller, Windows Apps, Tools, Hunter Mode, Options and other tools.
Basically, this application will help you remove items from your computer and remove all registry entries related to those items.
It's also great to use when you want to disable certain applications from starting when Windows opens, which can help you save resources.
Clean browsing history
This application can become a useful system management application. You can also remove the browsing system with this tool, which is another neat feature that will help you improve the performance and organization of your computer, and can also provide more space.
Application
To sum up, Revo Uninstaller it is very handy if you want to completely remove applications and registry entries at the same time.
Revo Uninstaller Features and Benefits:
powerful uninstalling the software

quick uninstall

procedure
get rid of unnecessary files and increase free space on your hard drive
user-friendly and

flexible interface
MD5 checksum:
3A84DC4E362D77C99FD39758BF554BB4
Supported operating system
Windows 11 / Windows 10 / Windows 8 / Windows 7
Download Revo Uninstaller 2.3.8 Latest Version 2021