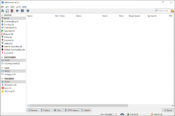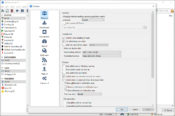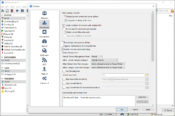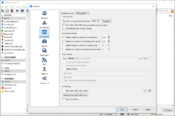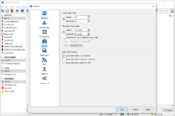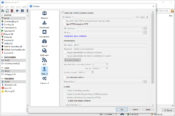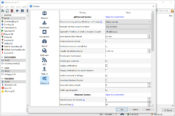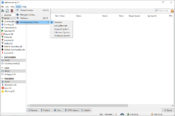 qBittorrent is a very popular bit torrent client which offers some advantages over other torrent clients, such as its open source nature.
Bittorrents are very popular these days. It's an excellent and very accessible way to share files with others – and while a lot of things aren't legal with torrenting, what's legal is one of the best ways to share files.
And with many BitTorrent clients, you may have a hard time choosing the right one for you.
It could be one of the best torrent clients for you to choose from. It's open-source and free, and it doesn't have any bloatware or extra useless features that come with other torrenting clients.
It also has a simple and effective interface and works on most systems, making it one of the most popular torrent clients in the world.
Open Source and Free
qBittorrent it can be altered by almost anyone with a little coding knowledge, thanks to its open source nature.
You can try to change its code, especially if you want to add something to the operation of this application.
It's also free, which is great if you're looking for a free torrent client to use.
You can highlight the possibility of simultaneously searching the most important torrent sites and categorizing the results according to the given requests.
Downloads can be optimized through sequential ordering, bandwidth management, and port forwarding. As with other file sharing programs, remote control via Internet and RSS feeds is also available.
Undoubtedly important for such a program is the integration of the torrent builder and IPv6 compliance.
No bloatware, simple interface
When you first look at qBittorrent and its interface, you'll find out that while it doesn't have the most modern interface in the world, it's also quite intuitive to use.
You will have access to all major torrent control functions such as pause, start, force start and stop. The rest of the interface is what you'd expect from a torrent client.
Moreover, it does not include redundant files and bloatware that come bundled with other torrent clients.
This makes it a more user-friendly option for many people, as well as being free from the clutter of the interface that breaks many other torrent clients.
Application
If you're looking for a simple and effective torrent client that will get the job done, this qBittorrent it's a great option.
File name:
qbittorrent_4.4.0_setup.exe
MD5 checksum:
0ABFEE9EA16EAB8D1E12138DCE65D46C
Supported operating system
Windows 11 / Windows 10 / Windows 8 / Windows 7
Download qBittorrent 4.4.0 Latest Version 2021