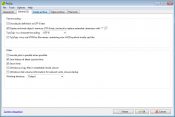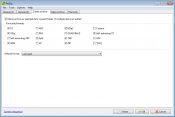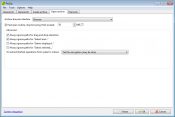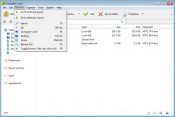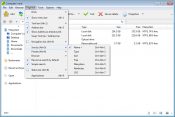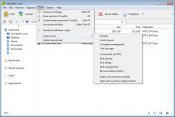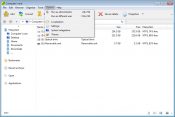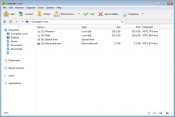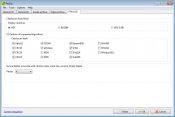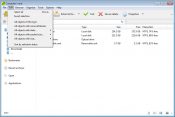 PeaZip is an application that helps you save space by allowing you to compress files and convert them to ZIP files to save space. It also gives you a whole host of useful functions.
Sharing files in compressed formats is a common topic these days. This is useful because it is often more secure than sending individual files. By sending files in archives, you will be much safer as there will be no unjustified software hacks.
There are many tools available to help you compress files into archives, but PeaZip is one of the best in this regard. It is one of the safest and fastest compressors you can find on the internet, and it is also reliable.
At the same time, it comes with a set of advanced tools to help you compress and convert even more complex file formats.
Easy to use and intuitive
First we need to mention the interface and the appearance of the tool. PeaZip is an intuitive tool with a beginner-friendly interface. It's also a modern kind of interface, so you won't have to bother too long before finding your location. On the top toolbar you will find all the tools you need for the job.
When you open this tool, you will notice that it looks like a File Explorer window. It is based on the File Explorer, although it differs significantly in several respects. You can browse your computer more easily to find the files you want to compress.
To make using the tool even easier, all the tools you'll be using are organized in a neatly organized context menu.
Basic and advanced compression tools
WITH PeaZip, you can specify the entire process up to T. For example. You can specify exactly how much space you want to save. You can also set how many resources you want to allocate to this software.
It works fairly fast, but is also resource hungry, so you can choose to use fewer resources or you can choose to make it run faster if you run it in priority mode.
In addition to the basic compression tools, this application also includes some advanced tools. Compressing files is easy, so you'll need to use the main window to easily import the files you want to compress. There are additional file management options including cut, copy, paste and creating new folders.
You can even quickly convert and change images to touch the details before finally compressing them. Overall, it has a very nice interface with advanced tools that allow you to make the compression process sophisticated.
Application
PeaZip is one of the best compression tools on the market. It includes basic and advanced file and image compression tools that work fairly quickly and make the process quick and painless.
File name:
peazip-8.4.0.WINDOWS.exe
MD5 checksum:
DFA1E2F52DFF2A989328D9DA1DF9D0A5
Supported operating system
Windows 11 / Windows 10 / Windows 8 / Windows 7
Download PeaZip 8.4.0 Latest Version 2021