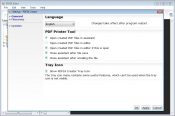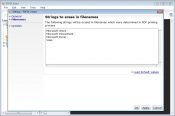 PDF24 Creator is a PDF creation tool that allows you to create, manage, merge, split and other tasks with PDF files as it comes with a wide range of features to help you get the most out of your PDF files.
PDF is one of the most used formats in the world. It is used to create reports, texts, invoices and various other tasks. But working with PDF files may not be as easy as it seems. First, you need to have the right tools at your disposal to make this all possible.
One such tool is PDF24 Creator, an effective tool to create, manage, merge and perform all tasks with PDF files.
It is one of the most used PDF tools on the market, and more importantly, it is free, offering the same features you would expect from the more advanced PDF tools on the market for free.
Customize, create and manage PDF files
For starters, we should mention that you can create PDF files from scratch with this application. It has a built-in file explorer, making it easy to import files into the interface, but also easily create them the first time.
You will be able to add text and various functions to a PDF file, merge, split and create PDF files, as well as manage certificates, exchange pages between different files, set document security and take care of other data in the application.
You'll also be able to change the look of the file and add photos to it.
Convert to other formats
If you are working with a PDF file but want to convert it to a different format, you can do so with this application.
Some of the most common supported formats in the tool are PS, PCL, PNG, JPEG, BMP, PCX, TIFF, PSD, or TXT.
Application
PDF24 Creator is a widely used PDF tool for creating and managing PDF files as it contains various useful tools.
File name:
pdf24-creator-10.7.1.exe
MD5 checksum:
2105927CA8E75B6032D02F4A6C90BA74
Supported operating system
Windows 10
Author:
geek Software GmbH
Download PDF24 Creator 10.7.1 Latest Version 2021