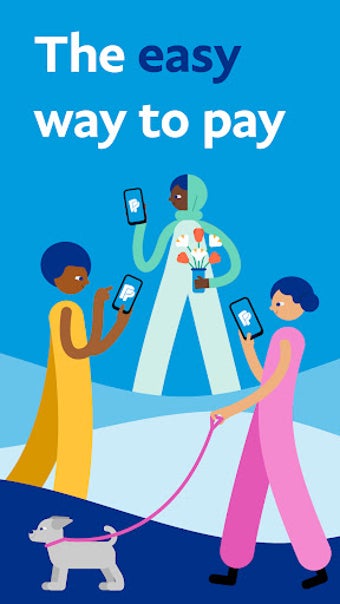 1/8
PayPal Mobile Cash is an online digital wallet that allows you to add your credit or debit card information to your personal PayPal account. The information is stored in your profile, so you can use it whenever you want to make an online or in-store purchase. Storing your payment details on your phone allows you to checkout quickly and safely; only the app will have direct access to your bank account. To use PayPal Mobile Cash for Android, download it to any smartphone with Android 5.0 or later.
what is PayPal?
PayPal is a platform for buyers and businesses that speeds up the online shopping process while hiding key financial information from traders. As a digital payment service, it is responsible for securing your banking information or credit card number for future purchases. For example, Android users can select PayPal as their preferred payment method for Google Pay Send.
The app also allows you to receive money from other users, which is also known as a person-to-person payment. Other ways to get money in the app are to use your credit card cash advance and get checks sent to you. Once the amount has been successfully deposited into your account, you will receive a push notification immediately. Online payment and P2P payment transactions are usually free.
Please note that money sent to your personal PayPal account is not kept as a balance. It compensates for this by allowing users to open a cash account. PayPal Cash accounts are automatically linked to your main account and hold any money transferred to you by your bank or by check. This will serve as another channel for sending money to non-PayPal users, making purchases, and so on.
Is PayPal Safe?
Whether you're using a mobile app or website, PayPal keeps your users safe with end-to-end encryption and rigorous security updates on their data servers. They also contain specific terms and conditions for their users. One of them is the buyer protection program. This protects you – the buyer – when the store fails to deliver the item you have already paid for. Once approved, PayPal will reverse the fees and credit them to your account.
As a precautionary measure, you can complete your PayPal purchase using your credit card, not your bank account, debit card, or PayPal balance. This is because the buyer protection program doesn't approve all cancellations, so you can dispute the transaction with your card issuer instead. PayPal does not have specific conditions to protect the people receiving the money. The outcome will depend on how much proof you are able to provide and the terms of the transaction.
Send, receive and store funds anywhere
PayPal for Mobile offers a fast way to checkout online. This is convenient to use as your bank or card information is already stored in your profile. Your purchases will only be final if you choose PayPal as your payment method or enter your PayPal details in the store. The program itself can protect your information with point-to-point encryption and security updates; however, PayPal Holdings Inc. cannot guarantee a refund for failed acquisitions or online transactions.
Technical
Title:

PayPal 8.15.1 for Android

Requirements:

Android 5.0,
Android 9.0,
Android 6.0,
Android 7.0
Android 8.0

Tongue:

English

Languages ​​available:

English,
Arabic,
Danish,
German,
Spanish,
French,
Italian,
Japanese,
Korean,
Dutch,
Norwegian,
Polish,
Portuguese,
Russian,
Swedish,
Turkish,
Chinese

License:

Free

Date added:

Friday, July 3, 2020

Author:

PayPal

https://www.paypal.com/mobile

Download options:

APK

SHA-1:

4bf7434fc77562d1c339d931aa82f3d12d8cd24e

File name:

PayPal_Send_Shop_Manage_v8.15.1_.apk
Change log
We don't have any changelog information for version 8.15.1 of PayPal yet. Sometimes publishers take a while to release this information, so check back in a few days to see if it has been updated.
Download PayPal APK for Android Latest Version 2021