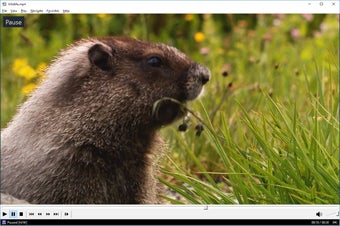 Media Player Classic is an open source media player for 32-bit and 64-bit versions of Windows operating systems. MPC-HC can play Video CD, Super Video CD and other digital optical disc recording formats automatically; all necessary codecs have been installed in the program. The Program and its source code are based on the K-lite Codec Pack and Combined Community Codec Pack. Its active forks are Media Player Classic – Home Cinema and Media Player Classic – Black Edition. All versions of the free media player are maintained by the MPC-HC community on the Doom9 forum.
Powerful media player
Media Player Classic is a media player with built-in codecs for MPEG-2 video. Supports subtitles and codecs for pulse code modulation, MPEG-2 audio, 3GP, Dolby Digital AC3 and DTS audio. The program also includes an MPEG splitter and a VCD / SVCD / XCD reader that supports VCD and SVCD playback. All its features are based on the DirectShow architecture, so you can find DirectShow decoding filters built into the player. The result is fast and high-quality decoding and postprocessing of MPEG-4 ASP, H.264 and Flash Video formats.
MPC-HC also supports DirectX video acceleration for Intel, NVIDIA and ATI graphics cards when using the H.264 and VC-1 codec, providing hardware acceleration during playback. All of these features are compatible with SSE2-capable processors and Windows devices running Windows XP or later. At 13.5 MB, it is a lightweight player for advanced users and professional programmers and editors who regularly play various file formats.
Technical
Title:

Media Player Classic 1.9.18 for Windows

Requirements:

Windows 8.1,
Windows 10,
Windows 8,
Windows 7

Tongue:

English

License:

Free

Date added:

Thursday, March 12, 2020

Author:

MPC-HC team

http://mpc-hc.sourceforge.net

SHA-1:

88d00c9bbc416b342ef1d2cb3d788d2837bd7316
Change log
We don't have any changelog information for version 1.9.18 of Media Player Classic yet. Sometimes publishers take a while to release this information, so check back in a few days to see if it has been updated.
Download Media Player Classic for Windows Latest Version 2021