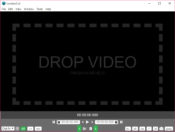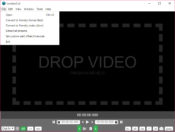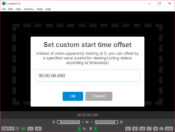 Lossless Cutting is a portable application that helps you to edit video files quickly, so you can get rid of the unwanted parts while keeping the original video quality.
No advanced knowledge of video editing is required to use the application. Download video recorded by GoPro camera or mobile phone and upload it to the app.
In addition, the application allows you to combine multiple video and audio files into one or extract or delete, for example, an audio file from a movie. You can also extract specific frames in PNG or JPEG format.
The application interface is extremely simple and intuitive.
Lossless Cutting is a mini video editor that allows you to get the right video file without losing the original quality and without the need for additional remux operations.
LosslessCut Features and Benefits:
Lossless

cut / merge

for video and audio
Lossless

merging different files

encoded with the same codecs
Lossless extraction video, audio, subtitles and other file streams
Extract the snapshots from movies
It can remove the soundtrack
Video rotation without re-encoding
File name:
LosslessCut-win.exe
MD5 checksum:
59023AA26EE1652556BB8EAE77DC74DC
Supported operating system
Windows 11 / Windows 10 / Windows 8 / Windows 7
Download LosslessCut 3.42.0 Latest Version 2021