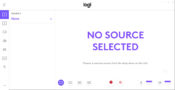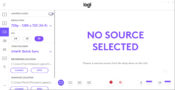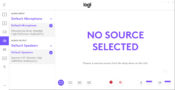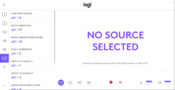 Logitech Capture is a Logitech webcam video authoring tool. It supports various Logitech webcams such as the C920, C922, BRIO and more, and also offers its users some neat recording tools.
By using Logitech Capture, you'll now be able to get more out of your Logitech webcams. It is a dedicated software that will allow you to create video content from the material from the webcam.
You can apply various filters and customize your recordings to your liking with this neat application with a user-friendly design.
For Logitech webcams
Another great thing is that if you have two of these webcams, you can use both of them at the same time as you will then be able to edit the footage as it appears.
You will see the webcam video and webcam videos that will be shown in the same window.
You can also take snapshots with this tool with one click, which is cool. Then you will also have more advanced settings that you can use to adjust the material to your needs.
Additional tools
Moreover, by using the application, you can take screenshots with one click. Resolution and frame rate for recordings can be adjusted by the numbers: 24, 30, 50 etc. You can set the countdown from 3 to 1 to start recording.
You can also use the countdown timer which will allow you to take pictures.
You can use keyboard shortcuts to make it easier to use and more intuitive, which only improves the user experience.
Application
If you have a Logitech webcam, you can use Logitech Capture to get more out of it.
File name:
Capture_2.08.11.exe
MD5 checksum:
B81E8D212FA5ADDA672D6D2D42DBA15B
Supported operating system
Windows 11 / Windows 10 / Windows 8 / Windows 7
Download Logitech Capture 2.08.11 Latest Version 2021