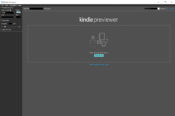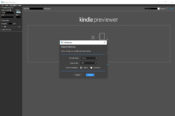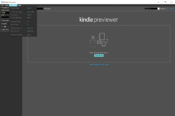 Do you like the way the Kindle shows its books? You can then use Kindle previewwhich mimics the operation of the Kindle by providing a platform on which you will be able to read e-books.
Ebooks are becoming more and more popular. They're easier to use as you don't need to go to the library and they're on demand so you're not limited by different return dates.
Some books are also cheaper, meaning you don't have to spend extra money on a physical copy of the book. And the Kindle is one of the best e-book readers.
If you want to emulate the way the Kindle works without owning it, you can use the Kindle Previewer. The main purpose of this app is to help you browse e-books as if you were reading them with your Kindle, without having a Kindle at all.
It is also suitable for creating e-books as they are easy to browse through.
Clean interface for reading e-books
The Kindle Previewer has a fairly simple interface that looks like a kindle interface. You can open a new document where you just need to select the e-book you want to read.
It will help you open various formats including AZW, MOBI, PRC and EPUB. This is an advantage over the Kindle as it does not support some of these formats.
There will also be various functions and additional settings from the Kindle Previewer. You can rotate the screen, change the font size and stretch the edges to the dimensions you want.
With this feature, you can emulate almost any device you want to emulate without owning it.
Easy to use
Additionally, you can design keyboard shortcuts you want to use in this application, allowing you to access their functions.
It makes it easy for you to read e-books and do what you want without too many hassles.
Application
Kindle preview is a handy application that emulates the Kindle interface allowing you to easily read e-books with a few extra features.
Kindle Preview Features & Benefits:
Preview books in different font sizes, screen sizes and orientations
Supports preview in

the latest mock-ups, typography and improved typesetting

Supports better table formattinghigher resolution images smoother word spacing Kerning ligatures and hyphenation
File name:
KindlePreviewerInstaller.exe
MD5 checksum:
6609C6A6B56C0BD64F99F6FEE0403B2A
Supported operating system
Windows 11 / Windows 10 / Windows 8 / Windows 7
Download Kindle Previewer 3.61.0 Latest Version 2021