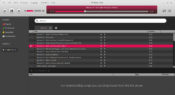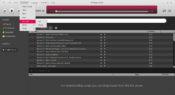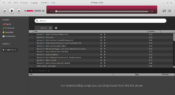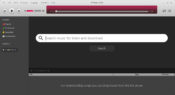 GTPlayer is an online music player where you can search songs and authors from its interface and then play or download your favorite music directly to your device.
Finding songs online and downloading them is the easiest way to get them today. However, this process can take a long time, especially if you download one song at a time.
This will take a long time and cause a mess when organizing your music files.
WITH GTPlayer however, you will be able to effortlessly search for songs online, find them in one interface, listen to them and then download them easily. You can search for your favorite songs or authors on the interface of this application and then you can choose to listen to these songs or download them to your device to save them.
Simple interface where you can play and download your songs
Provides a relatively simple interface. In the main window, you can browse all the songs you've downloaded or listened to. However, the main feature is the search bar where you can enter the name of your favorite music and the app will search for it automatically.
The good thing is that you can do all of these tasks with one application instead of several applications.
When you find your favorite song or artist, you can browse the list of songs found by the app and listen to them. The list also includes basic song and artist information, so you can be sure you're looking for the songs you want.
Once you find a song you like, you can download it to your computer. You can download them in various formats: MP3, MP4, MA4 and FLAC.
This application takes hard work from searching for songs. Typically, you need to have multiple windows and applications open to search for and download certain songs. GTPlayer, however, it makes it easier so you can only do all of this in that app.
Application
GTPlayer is a simple application that allows you to search and download your favorite songs from the Internet.
File name:
GtPlayerSetup32.exe
MD5 checksum:
EDE049CBF60D477471ECF427E3E3401E
Supported operating system
Windows 11 / Windows 10 / Windows 8 / Windows 7
Download GTPlayer 1.0.7 Latest Version 2021