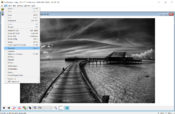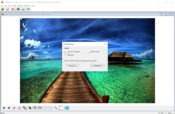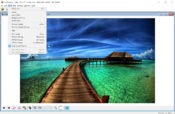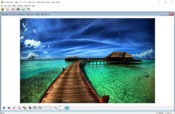 An application that provides the ability to view and edit images include FreeVimager. Support for touch screen gestures is available to personalize your photos for viewing.
These gestures include the zoom function and the next or previous photo. You can even view the image's location on Google Maps.
You can view and edit many file formats. These formats include JPEG, PNG, BMP, GIF etc. You can even save the final image result as a PDF file. Rotating images without losing any part of the image is another feature of this app.
In addition, FreeVimager works in multi-monitor networks where one image can easily be displayed on different monitors. Metadata during editing is preserved for safe editing functions.
In addition, printing, emailing, and exporting are other options for photos using this application.
In the editing tool, you can expect that all visible options like resize, reshape, crop, change color etc will be provided by this application.
General, FreeVimager is a free tool that comes with lots of features for viewing and editing photos.
File name:
FreeVimager-9.9.20-Setup.exe
MD5 checksum:
2B5CE1FED90F53A8FBCC60D6DC454412
Supported operating system
Windows 11 / Windows 10 / Windows 8 / Windows 7
Download FreeVimager 9.9.20 Latest Version 2021