Advanced, metric, proven fitness equipment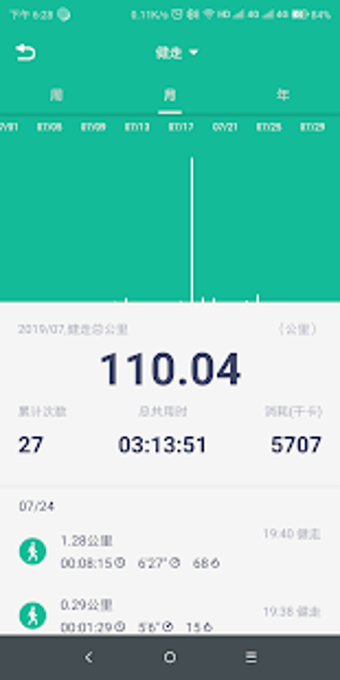 1/8
FITPROTO, otherwise known as Shenzhen Jusheng Intelligent Technology Co. Ltd., is the developer of the FitPro plus fitness monitoring system. This system allows users of fitness equipment such as steppers and cross trainers to monitor their training performance and provide them with real-time performance reports. It is packed with advanced features that aim to provide users with the most accurate information possible at all times. This means that the user will never miss a training session or be late for training because they have not registered for an exercise session. It also means that users are confident in the progress they have made.
The main features of fitpro are calorie counter, heart rate monitor, speed and distance measurement, calorie consumption calculation and a stopwatch. Calorie burn calculator includes calories per mile, speed and distance measurement. If you want to measure your progress and make the necessary adjustments to your training every time you do the same exercise, you can use the built-in sport mode. The Android app is designed to be easily linked and synced with your Fitpro account, so you can view your progress and monitor your progress on the Fitpro screen wherever you are.
Android device users have two main app control options at their disposal, such as the watch only option and the phone option, which allow users to control the app with the touch of a finger. If you don't like the idea of ​​wearing a fitpro, you can just buy an iPhone or iPod Touch. However, with smartphone fitness apps, you can receive real-time information about your heart rate, distance traveled and calories burned via your smartphone. You can also buy Fitpro for FitproHD interactive tracker and Nike FuelBand to help you track speed, heart rate, GPS location and calories burned by mobile phones. The Fitpro app includes several innovative features such as a calorie counter, speed and distance measurement, smart calories, step counter, fat burning timeline, sleep quality scorecard, and calorie and time management scorecard.
Technical
Title:

fitpro 1.8.6 for Android!

Requirements:

License:

Free

Date added:

Tuesday, August 24, 2021

Author:

Shenzhen Jusheng Intelligent Technology Co. Ltd.

http://www.ruanan.com

SHA-1:

53fd2221ff1ca858990731da809f2ae3a3cf36ab

Download options:

APK, Google Play

File name:

cn-xiaofengkj-fitpro-85-61396184-7da5a7fc168114da37571db0c3f1d52a.apk
Change log
We don't have any changelog information for version 1.8.6 fitpro yet. Sometimes publishers take a while to release this information, so check back in a few days to see if it has been updated.
Download fitpro APK for Android Latest Version 2021