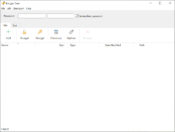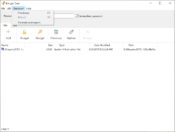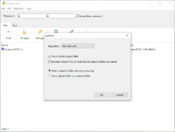 Encrypt care is an application designed especially for users who want to best protect their files and data. It provides the ability to encrypt your data, so there is no chance that any unauthorized person can access your important files.
Likewise, file decryption is also possible through this app. More or less the same procedure should be followed.
It relies on a graphical user interface to make the whole encryption and decryption process easy. There is a drag-and-drop feature to encrypt your file to ease the entire encryption process.
You need to choose the files, a password you need to keep, and provide a destination folder and encrypt the data file.
The essential feature of this application is that it supports both file and text. So you don't have to worry about limited encryption capabilities.
In addition, generating hash values ​​from both supported file formats is also part of the functionality that the application provides to users. Encrypt care requires information about the checksum to be checked.
You can copy and paste the results with simple commands. Additionally, with this app it is also possible to compare the results with the values ​​of third parties. Such a comparison can provide information if your files are compromised in any way.
One of the problems you may face as a user of this app is that you cannot choose a master password that will be automatically used for all files you want to encrypt. Instead, you'll have to choose an individual password each time, which may take some effort and extra time.
Encrypt care provide you with a way to protect your data. You can encrypt and decrypt your data with the easy-to-use graphical interface that the app provides.
File name:
encryptcare_4.5.exe
MD5 checksum:
8BF18A2B0DB4186AA7481B5A38171CB9
Supported operating system
Windows 11 / Windows 10 / Windows 8 / Windows 7
Author:
BurnAware Technologies
Download Encrypt Care 4.5 Latest Version 2021