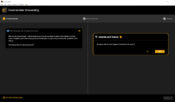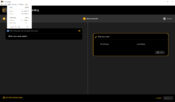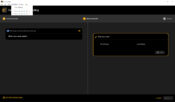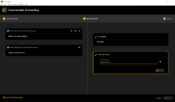 Commandeer is a cloud management tool that helps you organize various AWS environments, from S3, Lambdba and Agolia to IC3, DynamoDB, IAM, SNS and SQ3.
If you are constantly switching between different AWS cloud environments, it can become very tedious and time consuming. This is because you have to repeatedly enter and manage different GUIs, log in, log out, and make changes. This can be time consuming, so you'll need to find a way to use your time more efficiently.
Commandeer provides the perfect opportunity to do just that. It allows you to easily switch between these different platforms without wasting time logging in and logging out, and you don't even have to run the cloud from your website.
Improve your performance
This allows you to save much more time. Since switching between these cloud environments can hamper your workflow and just waste your time, you need to find a way to reduce the time you spend on it. and Commandeer is the perfect app to stay up to date with all the changes you are making.
It is a desktop application that provides integrated access to various consoles and cloud platforms. Switching between them is easy and does not require the cloud to be launched from the website.
A performance-oriented console
AWS has improved significantly since Amazon first introduced it. It's been a while but updates are still coming, so there's an increasing need to adapt to these changes.
This platform is really one of the best for managing all AWS consoles. You can perform tasks such as logging into the console, searching console services, scanning regions, running something in LocalStack, or taking a variety of actions – all from this one centralized dashboard.
You can also search for data in queues and easily jump between cloud data and on-premises data. You will also be able to track how it affects your data and resources.
Application
Commandeer Keeps productive by easily managing AWS platforms from one centralized console.
File name:
Commandeer 2.4.1.exe configuration
MD5 checksum:
B53A474AFA4C345D8795C8090AEC430B
Supported operating system
Windows 11 / Windows 10 / Windows 8 / Windows 7
Download Commandeer 2.4.1 Latest Version 2021