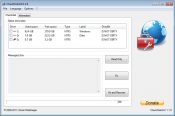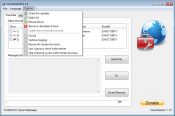 CheckDiskGUI got this name because it represents the graphical user interface of the chkdsk.exe command line software, one of the best disk error checking and repair tools. As you never know what problems can lurk deep in your PC's hardware, it is highly recommended that you try this software out.
Disk errors are quite common, especially when it comes to older disks. There are many files on this drive so make sure you fix the error as soon as possible.
A lot of people use the CHKDSK command line to get detailed information about their drives, but now there's an even easier way to use this command.
It is using CheckDiskGUIwhich offers a graphical interface for this command line. This will provide an easier way to check the disk for errors and disk integrity without going through complicated procedures. Instead, the GUI will do most of the hard work for you.
Check the disk for errors
The application will perform read-only tasks on the disk, which is expected of a relatively simple application like this one. This will allow you to scan the disks, allowing you to select the disk you want to control and access it, which is necessary if you intend to determine what you will be working with.
After that, the application will help you find disk errors, fix simple errors, check disk integrity, and much more.
You'll also be able to recover data from bad sectors, which is crucial when you are working with bad sectors on a disk and keep some important files there.
Makes the task easier
Previously, you had to go to the command prompt and type in different commands for each drive.
Now that you have this GUI, you will be able to use these commands in just a few seconds without having to put much effort. This is essential if you use this command frequently.
Application
To sum up, CheckDiskGUI is a graphical interface to the CHKDSK command that helps you perform tasks that are normally run by that command
File name:
CheckDiskGUI.exe
MD5 checksum:
3B77DF931FF12FA0441549F7749E4DE9
Supported operating system
Windows 11 / Windows 10 / Windows 8 / Windows 7
Download CheckDiskGUI 1.2.0 Latest Version 2021