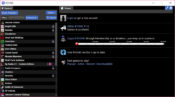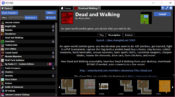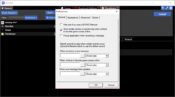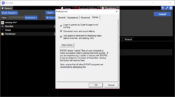 BYOND allows you to play 2D indie games as you will be able to choose your favorite game and play it from the wide range of 2D games that you will have at your disposal.
2D games are constantly being developed and there are many independent developers who keep releasing them.
One of the bigger challenges for gamers is that they can't easily find these games as sometimes it takes a while to find new games. Some are well hidden so you might even miss them.
Fortunately, you can use a tool like BYONDinterface that will allow you to easily play 2D games. You'll find a lot of great games from independent developers here, so you don't have to search the internet that often. Offers some cool game development tools.
Create and play games
This platform is primarily intended for 2D games. The focus is on freelance developers that are often ignored in the sea of ​​triple-A developers. You can find some popular games and filter them as you like.
You will be able to sort them by popularity, date, activity level and other filters.
The games you can play are very diverse. Each game has its own controls and unique functions, so you will have new experiences all the time. You can even invite your friends and play these games with them.
Moreover, you will be able to develop your games and create cool ones using the tools inside.
A wealth of 2D games
There are hundreds of titles to choose from, and it is one of the 2D gaming platforms for gamers. So if you like 2D games you won't be disappointed as you'll also find many different genres here.
Application
BYOND is a great interface that will help you play 2D games from independent developers and create your own games on this platform.
File name:
514.1574_byond.exe
MD5 checksum:
6290828A69931B0241CF9A85C0C819DF
Supported operating system
Windows 11 / Windows 10 / Windows 8 / Windows 7
Download BYOND 514.1574 Latest Version 2021