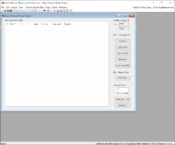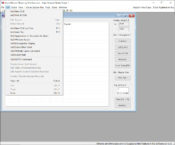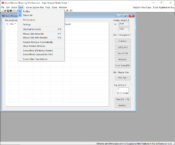 Automatic mouse clicking provides an option to design macros for mouse clicks. Usually works when you need to perform similar tasks with the mouse.
It allows you to create various macro variants tailored to a variety of needs. You have to click the mouse connected to the computer to run them.
The interface of the app is simple and non-intuitive, but it contains all the possible features that you could look for in such a tool. You can configure application settings and modify parameters.
Moreover, the click management commands available in the application can be used to edit existing macros created for your mobile device.
The settings that can be adjusted are the number of times the action is repeated, the delay for each iteration, and the behavior of each macro created. This makes it easier to add a combination of clicks to execute a specific macro. Moreover, you can even set keyboard shortcuts to execute macros with this tool.
It's very easy to create macros, edit them and use them for newbies to use this app to deal with it. The application saves the macros in a CSV file.
So if needed, the values ​​related to delays or other functions can be easily adjusted using this app.
Automatic mouse clicking is a tool that can simplify the whole process of clicking and managing various operations with the mouse.
File name:
auto-mouse-clicker.exe
MD5 checksum:
95187DC5036DFA072B579518F8E6212C
Supported operating system
Windows 11 / Windows 10 / Windows 8 / Windows 7
Download Auto Mouse Clicker 13.1.2 Latest Version 2021