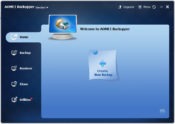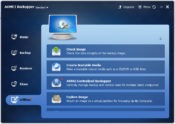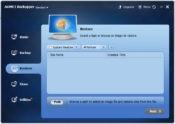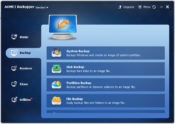 AOMEI backup allows you to back up partitions, the operating system and even the entire hard disk, clone disks and verify the integrity of file backups.
Backing up can be a very important task, especially if you want to be sure that all files stored on disk must be safe. If something happens to your computer or if the drive becomes corrupted, make sure you can back up your files and partitions if that happens.
You can use specialized software such as AOMEI backup. This application will assist you in backing up disks, partitions, and systems.
It is intended for large-scale backups where you need a lot of space to create them as it will allow you to restore files and system settings without putting those files at risk.
Easy to use
AOMEI focuses much of its efforts on ease of use. It has a relatively simple interface and the backup process is quite simple even if you are not an advanced user or have never used a similar tool.
The first step will be to choose the drive, partition, or system files you want to back up. Next, you'll want to choose a destination path for your backups. You can also compress or encrypt the files you are backing up.
Finally, you can start the process and make sure your files are backed up.
Automation of repetitive tasks
If you have several repetitive tasks and automatic backups, you will be able to schedule backups at certain intervals that you can define.
This way, you will be able to make sure that the application creates backups without requiring frequent intervention.
At this point, you will also be able to verify the integrity of the files being backed up.
Application
AOMEI backup is the best large-scale backup tool. You can use it to back up partitions, disks or system files, encrypt them, and verify file integrity.
File name:
AOMEIBackupperStd.exe
MD5 checksum:
50CB6988D4C093B4C309DE978D089FCA
Supported operating system
Windows 11 / Windows 10 / Windows 8 / Windows 7
Author:
AOMEI technical software
Download AOMEI Backupper 6.8.0 Latest Version 2021