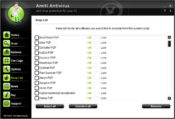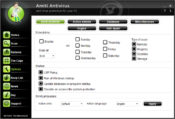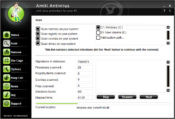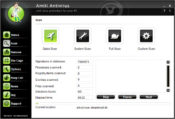 Amiti antivirus is a great way to scan and protect your computer from Trojans and viruses. This will allow you to customize the scan by excluding specific programs. This tool is reliable as well as user-friendly that is designed to protect your data and keep your computer secure. Your personal data will also be secured.
Amiti antivirus It will start automatically in the system tray and you can access it at any time. It will integrate with the Windows context menu, which will allow you to perform various scans whenever you want. It will display the status of your system as well as show the last completed scan.
You will also find various information about your computer's security, so you know what to do in case of a threat. The Scan section will allow you to select some options if you want to analyze your system.
Another good choice for you is Quick scan one that will do a quick verification to make sure everything is working fine on your computer. This scan will make sure that you do not have any important files infected.
The best feature of this tool is Full Scan which will allow you to verify every element on your computer and make sure there is no infection that you should be aware of.
Amiti antivirus will offer you also Custom Scan an option that will allow you to select a specific folder or file to be scanned in order to see if there are any threats that you should be aware of.
If the antivirus considers any infections, it will send the data to the "cage" where you can delete this file from your device forever. The program will also offer the user a scan schedule that can be used at certain intervals.
Final version:
25.0.810.0
MD5 checksum:
BB71506438F9FB9642BD355B6AF913A0
Supported operating system
Windows 11 / Windows 10 / Windows 8 / Windows 7
Author:
Netgate Technologies
Download Amiti Antivirus 25.0.810.0 Latest Version 2021