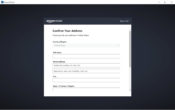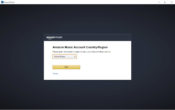 Amazon Music is an Amazon product that will allow you to play the music you have in your Amazon Cloud library. It will act as a music player and file organizer if you want to create playlists and more.
Having music on Amazon has just become easy today. If you want to buy an album, you can use Amazon Music.
And when you decide to buy music there, you'll see your music will be stored in the Amazon cloud so it doesn't have to take up space on your computer. But for this you need a specialized application on your computer.
You will sync the songs you have in your Amazon account and play them in this app. It is simple to use and works fast, plus it provides tons of music playback tools.
It also offers the ability to download songs and get new ones if you choose to do so.
Play your Amazon songs
If you have any songs in your Amazon account, you can use this app to play them. You can download your application to your computer and then install it. Then you need to login with your Amazon account to sync songs with this app.
And then you can start listening.
Download songs, create playlists
What's more, with this application you will also be able to download and buy new songs, which will make it easier for you to listen to new music without having to open the internet.
If you have enough credit in your Amazon account, you can easily buy music and download it in seconds, depending on the speed of your internet connection.
You can also create playlists and categorize songs based on your preferences.
Application
Amazon Music is a great app to use if you have songs in your amazon account and want to play them or download new ones.
File name:
AmazonMusicInstaller.exe
MD5 checksum:
FFAF295151818ED48EE1912AFADFA3FE
Supported operating system
Windows 11 / Windows 10 / Windows 8 / Windows 7
Download Amazon Music 9.0.2.2321 Latest Version 2021