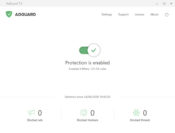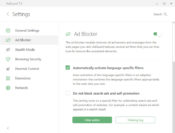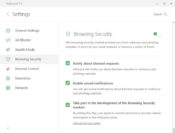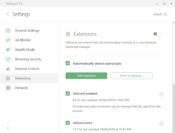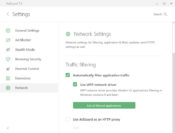 The Internet is a great place for communication and obtaining information. However, the ads on most sites have reached an amazing level these days.
Pop-ups are just one of the major problems. Not only is this annoying but it also slows down your computer and browser. Moreover, some of them can be dangerous and allow code to get inside that shouldn't be there.
AdGuard network filter is a tool that helps you make the most of surfing the Internet. It blocks these ads and thus speeds up your experience while making it more enjoyable. It can stop all types of ads, not just text. It also blocks video and more.
Browser Compatibility
While reviewing this, we were impressed as it can be implemented on many types of browsers. All popular browsers seemed to have some support.
This is not always the case with software that sometimes only works with a few browsers.
The graphic interface is intuitive
You don't need to be an internet expert to use this app. The interface is pretty straightforward. You shouldn't have too much trouble getting it running.
You enter the icon and click on it to start. From there, you can easily turn various settings on and off. It will increase your protection in seconds.
Configurations
You can control which sites you want to block ads from. It is also a way of deciding which pages to allow them on. You can report sites that are not listening. You can block sites that would otherwise cause problems.
Adjust security settings
You can check your websites and see if anything seems strange. Items or unsafe requests may appear.
If there are blocked requests, you can receive notifications about them. Your settings panel will choose the tool and blacklists you need. It will check with Google to ensure that the correct information is provided.
Parental control
Nowadays, keeping children safe from the internet is more important than ever. There are lots of sites for adult and dangerous content.
You can set up browsing controls.
This allows you to define what they see and when. This way, you can feel confident in letting them browse their sites in peace.
location
The ad blocker has been removed from the toolbar. It also doesn't take up much space on the screen. It's like having the best of both worlds. You can use the ad blocker without taking over your experience.
Summarizing
When looking at AdGuard's entire feature set, it's clear that this is a powerful app. AdGuard network filter can help you prevent ads from ruining your internet browsing and slowing down your PC.
And luckily, it's all easy to set up. These combinations of features allow us to decide that it would be a good choice for most PC users.
File name:
AdGuard-7.8.exe
MD5 checksum:
6E55FD00DC56C72250110BDBD1EF6F2F
Supported operating system
Windows 11 / Windows 10 / Windows 8 / Windows 7
Download AdGuard 7.8 Latest Version 2021